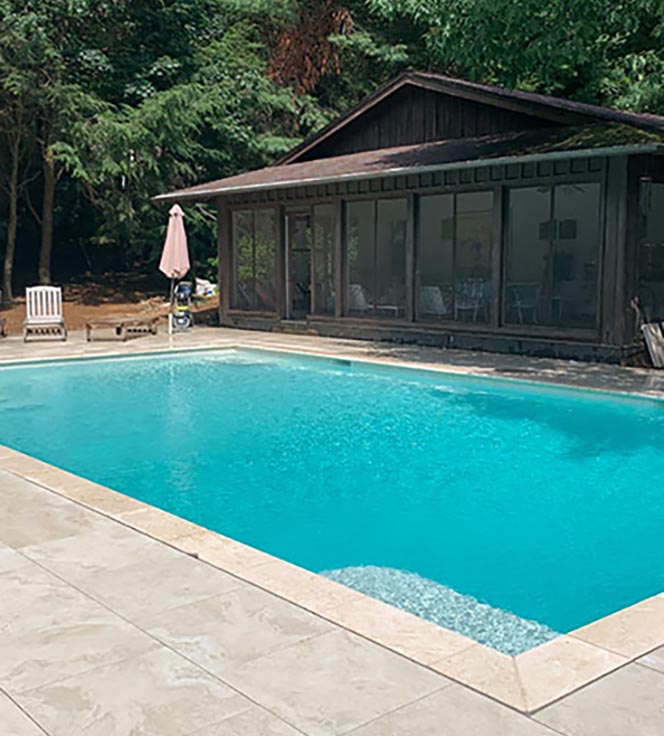 At Gold Coast Swimming Pools, we are dedicated to finding and fixing our client's inground swimming pool leaks. We want you to be happy with our work and educated about the process. We're completely confident that we'll find your leak!
A swimming pool leak is a very important issue to address in a timely manner. This is especially true in San Diego where we are experiencing a major drought and water conservation is more important than ever. Beyond that, a small leak over time can lead to much more serious issues if not repaired quickly and properly. Even the smallest leak can be losing hundreds of gallons of water every day and larger leaks much more!
Our team will work with residential and commercial clients offering a rigorous Leak Detection service. This includes a detailed report of your full system along with any leaks or issues we find. We offer multiple inground swimming pool leak repair options, the majority of which can be handled the same day. If you are buying or selling a home, we offer pool inspections that come complete with a detailed inspection report of your pool, spa and full plumbing system.
How Do I Know If Your Pool Is Leaking?
Your water level drops
Visible cracks in or around pool
Your autofill is constantly running
Puddles, soft spots and uneven grass around pool