About Us
Founded In 1968, Long Island Pool Company, Gold Coast Swimming Pools Builds And Services Pools As Well As Maintains A Successful Pool Store On Long Island's Famed Gold Coast For Over 50 Years. We Are Proud Members Of APSP – Association Of Pool And Spa Professionals, LIPSA – Long Island Pool & Spa Association & NESPA – The North East Spa And Pool Association.
Gold Coast Swimming Pools was founded in 1968 by Stephen Angevine. It was a natural for Jennifer Angevine, Stephen's daughter, to take over the operation when the time came, since she had spent her whole life working and learning from one of the foremost authorities in the business.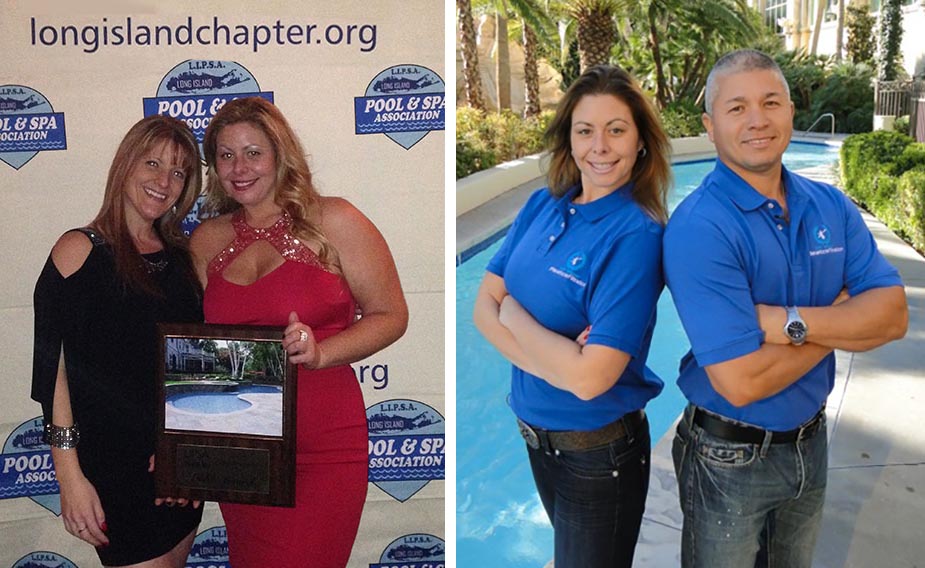 Gold Coast Swimming Pools always strives to deliver the most professional experience to its patrons. We licensed in both Nassau and Suffolk County, specializing in very unique vinyl and gunite pools as well as being gunite renovation specialists. We perform liner changes, leak repair, openings, closings and weekly maintenance.
Jenifer now proudly operates this 2nd generation company and continues to service the north shore of Long Island in the Gold Coast tradition. Jennifer served as the past President of the the Long Island Pool & Spa Association (LIPSA) and still remains on the board of directors. Jennifer is a frequent volunteer at the Northeast Spa & Pool Association.
We perform all other artistic and creative phases of backyard makeover including masonry, pergolas, outdoor BBQ islands, kitchens, sunken living rooms, fireplaces, dramatic lighting packages and whatever else you can dream of!
Our Awards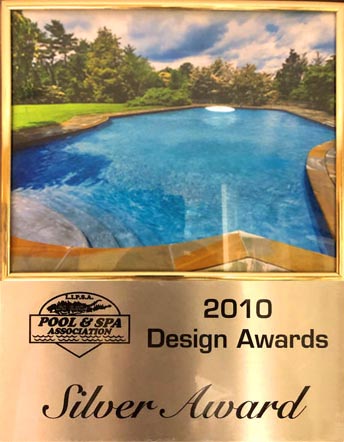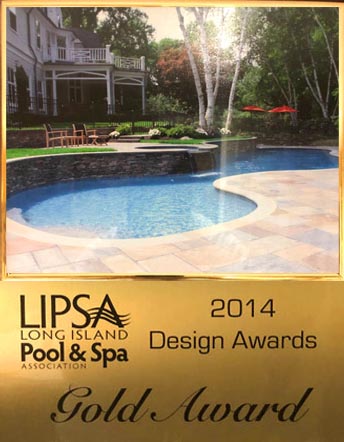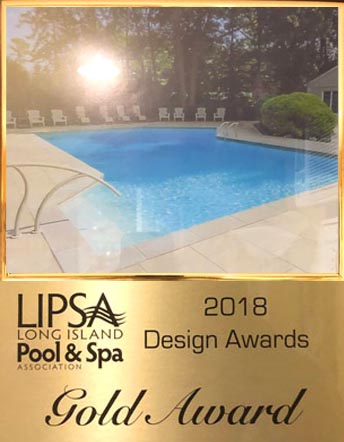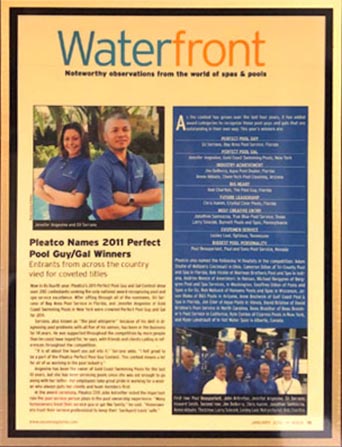 The Gold Coast Experience
Spring will be here before you know it. Much of the planning can be done in the colder months. Take full advantage of our five star design team. See how we can turn your backyard into a series of rooms that flow into one another and provide a resort feel that one must usually leave home for. We turn the ordinary into the extraordinary!
Water features are a great way to get the relaxing sound of running water into your outdoor living space. They can be placed poolside, spilling into the pool or located in a remote corner of your "secret garden" creating a magical space for you and your guests. Fire pits and features (both traditional and electronic remote device) are one of today's most exciting backyard design elements. They invite guests to sit, talk and gather round for a cozy spot near the warmth and even roast marshmallows!
Our clients are our friends and our family and we pull out all the stops to provide the full Gold Coast Experience! Our design approach is simple: "We love to entertain friends and we understand the WOW factor!" There are so many incredible options in creating your outdoor living space. It's never too early to start planning your dream backyard makeover.
Gold Coast Swimming Pools is constantly monitoring the industry for the newest codes and laws, safety products and energy efficient equipment all in an effort to make the swimming experience as safe, enjoyable and value packed as possible.
We use "green" technology in our delivery of product where possible. We actively recycle and urge our neighbors to do the same. We are guided by a code of ethics that far surpasses the technical delivery of service.
Meet The Gold Coast Team
Our team here goes to great lengths to satisfy our customers!
When you decide to service or to renovate your pool with us the relationship we have with you doesn't end with the completion of the pool.
It just begins! We pride ourselves on building our reputation in the industry by an entire team focused on providing excellent customer care!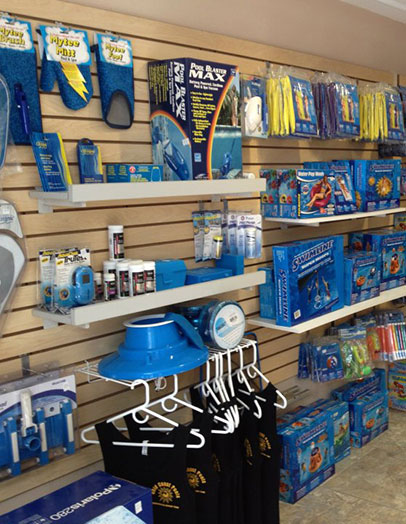 Pool Supplies
Gold Coast Swimming Pools knows that once you have your new or redesigned swimming pool, it's important to deal with a company you trust. The maintenance of a swimming pool requires that you have the right combination of quality supplies at a reasonable price.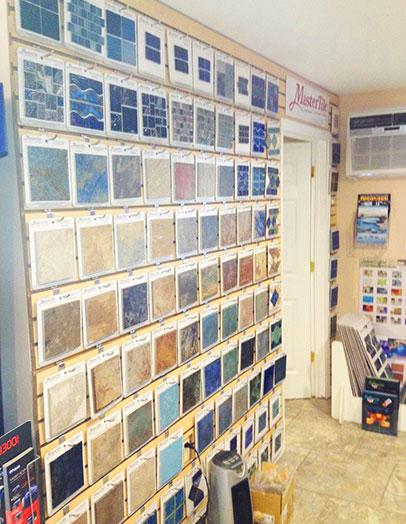 Pool Tiles
Pool tile patterns can be arranged in many unique themes and styles, giving your creative imagination total freedom. Please come in to our showroom to view our vast selection of tiles from NPT, Master Tile & more. Your pool's tiles will capture the essence of your pool's landscape.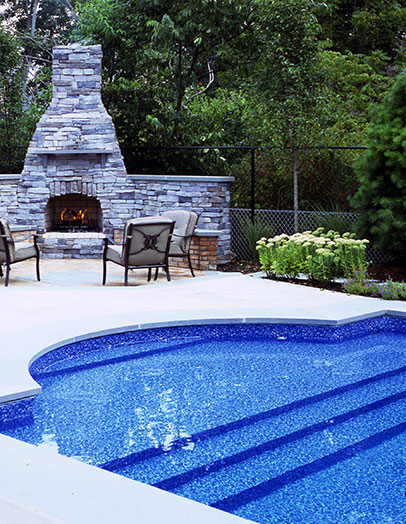 Pool Liners
A designer in-ground pool liner can be the spectacular centerpiece of your backyard environment, transforming your pool into a work of art. Whether you would like to update the look of your current in-ground pool, or enhance the beauty of a new pool, we have a large selection from leading liner brands. We carry brands including Loop Loc, Merlin & more.