We are the premier pool renovation and pool service provider on the gold coast of Long Island. We provide service & repair work whether you have an existing swimming pool or not! For many years we've been providing exceptional pool service to discerning homeowners all over New York. We are a full service pool care company and handle any and all pool service and repair requests. When you call Gold Coast Swimming Pools, you can rest assured that your pool will be in the best possible hands and be serviced by a true swimming pool professional.
Pool Renovations
It might just be time to update the appearance and design of your existing swimming pool.
Sometimes your swimming pool needs more than basic service or repair. It's a perfect time to consult the experienced design, technology and construction experts at Gold Coast Swimming Pools. Our Long Island swimming pool renovation professionals deliver expert, beautiful designs for a total makeover.
---
Pool Maintenance
Most people would like to have a swimming pool in their backyard in the summer, but they don't want to deal with the maintenance that comes with it.
It really doesn't have to be difficult at all, with Gold Coast Swimming Pool's help. Maintaining your pool is easy when your chemical treatment program and filtration system work together.
---
Pool Service
Proper service is imperative to prolonging the life span of your swimming pool. The professionals at Gold Coast Swimming Pools in Glen Cove, NY will keep your pool clean and in good working condition year round.
Your pool should be a safe, fun place for your family and friends to enjoy, not a harbor for bacteria and other harmful organisms. We offer a variety of service plans to choose from so you can make sure your pool remains in top shape, even during the off-season.
---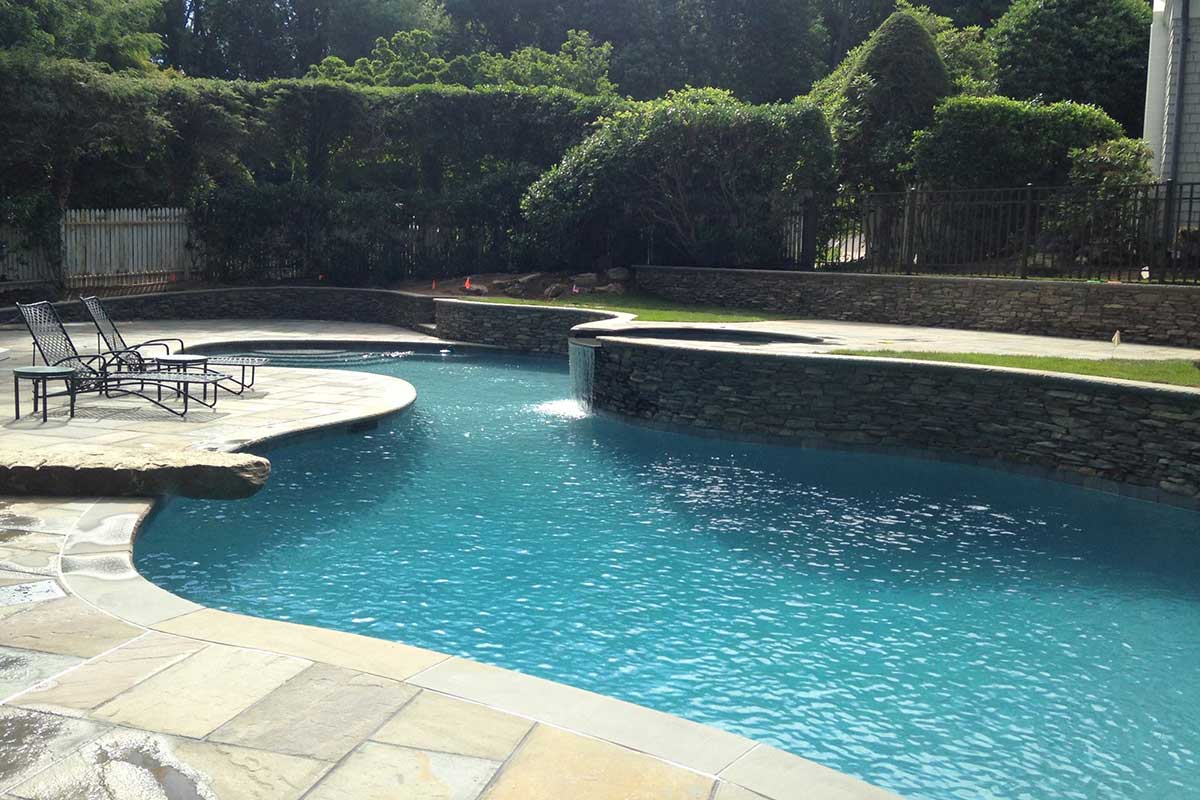 Pool Remodeling
You don't have to tear out your existing pool to put a new face on your outdoor space. Gold Coast Swimming Pool's pool remodeling services are designed to maximize your pool's aesthetic appeal and improve your swimming experience on a whole.
No matter the size, shape, or setup of your pool, we can remake it so that it best serves your functional and aesthetic needs. At Gold Coast Swimming Pool's, we know how to remodel pools in an efficient and cost-effective fashion. When you hire us, you can rest assured that you'll be getting a dedicated team of true professionals.
---
Masonry
Your backyard is your sanctuary. That is why at Gold Coast Pools we believe in building you your own custom "Stay-Cation" living area.
We provide expert masonry services for your home or residential project . Our years of experience in residential masonry allow us to deliver high quality workmanship at reasonable rates, whether your project is indoor or outdoor, structural or decorative.
---
Pool Heating & Repair
Enjoy your investment year-round with a swimming pool heater from Gold Coast Swimming Pools. It's a cost-effective solution for pool owners in Glen Cove, NY who wish to extend the swimming season by keeping the water at an ideal temperature.
If you install the right heating source, you won't have to let your beautiful and relaxing pool go unused because of water temperature. We carry a variety of models from trusted manufacturers. At Gold Coast Swimming Pools, we offer reliable pool heater repair services for commercial and residential customers on the gold coast of Long Island, New York
---
Pool Leak Repair
Your pool holds a massive amount of water, and it can sometimes be difficult to detect that your pool is leaking until you begin to see secondary indicators.
When you determine that you have a leak, finding it can be challenging, as well. Fortunately, there are some ways that you can determine if you have a leak that can be built into your plan for swimming pool maintenance in Cumming, GA. And when you detect a leak, there are a few tricks for finding its source.
---