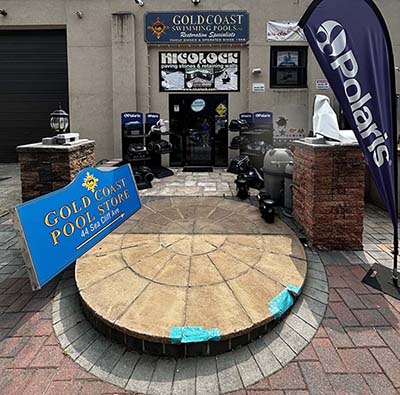 At our Gold Coast Swimming Pools pool store, we pride ourselves on being the trusted experts in the industry, offering a comprehensive range of pool supplies to cater to every homeowner's needs. Our store is stocked with advanced equipment and high-quality chemicals, ensuring your swimming pool remains a sparkling oasis all year round.
From cleaning products and replacement parts to spa essentials and pool covers, we have it all. Our experienced staff is always ready to provide personalized service, guiding you to the right products at the most affordable prices. With our guaranteed quality and competitive prices, maintaining your pool's pristine condition has never been easier.
In addition to our extensive range of pool supplies, our pool store also boasts an incredible selection of pool toys that promise fun-filled days for both kids and adults. From classic pool toys to best-selling floaties, torpedos, and blow-up boats, we have something for everyone. Our pool toys are not just about fun, they also offer a great way to stay active and enjoy the water.
Whether it's a game of water basketball, a diving set, or simply a floating lounge for a lazy summer day, our pool toys are sure to enhance your pool experience. Our staff is always ready to help you choose the perfect toy for your needs, ensuring you get the most out of your pool time.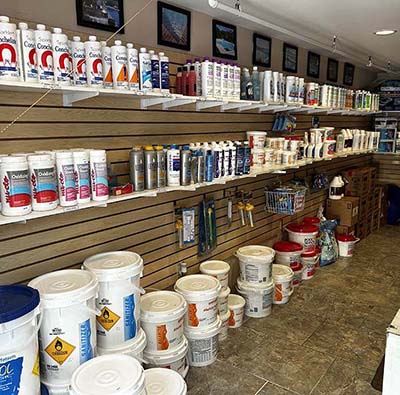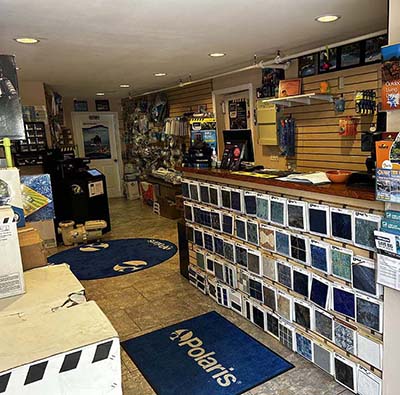 At our pool store, we pride ourselves on supplying superior products from the most reputable pool cover and liner brands in the industry. Pool covers and liners play a crucial role in preserving your pool's lifespan and enhancing its beauty, which is why we offer a comprehensive selection of top-quality options.
Our distinguished pool covers are specifically designed to boost safety measures, ward off external debris, and minimize water evaporation. Our assortment includes a variety of models such as winter covers, mesh covers, and solar covers, each tailored to fulfill a distinct need.
When it comes to our pool liners, you'll find an array of attractive patterns, all crafted from top-notch vinyl for optimal durability and aesthetic appeal. Our dedicated team of professionals is always available to assist you in selecting the perfect cover and liner for your pool, thereby ensuring that you derive the utmost value from your investment.
To further enhance the beauty of your swimming pool, our pool store also offers a stunning selection of pool tile samples. These pool tile samples, available in a variety of colors and materials such as glass, ceramic, and porcelain, can help in your decision making process and transform your pool into a dazzling oasis. Whether you're looking for a natural feel with stone-like tiles or a luxurious look with mosaic tiles, we have the perfect options for you. All of the pool tile providers we work with provide high quality pool tiles are not just attractive but also durable and easy to maintain.